Career Opportunities for Veterans
Amtrak has a long history of providing career opportunities to veterans as well as active military members. We value the leadership, reliability and high-tech skills veterans bring to Amtrak. Your ability to adapt to a dynamic environment, your dedication and focus to safety and your experience gained while on military duty directly relates to a variety of operational and non-operational career opportunities at Amtrak.
We have a team of dedicated recruiters who will work with you to understand your military skills experience and training to find career opportunities that best align with your capabilities. Because so many of our employees have served our country in the armed forces, you will feel comfortable and welcome as you transition to the Amtrak team. In a continued effort to support the nation's service men and women, Amtrak has set a goal of ensuring 25 percent of its new hires are veterans by 2015. We are looking for employees who will be a good fit for our business and who will help us to achieve our mission, which is to deliver intercity transportation with superior safety, customer service and financial excellence.
The Amtrak Veteran recruiting team may be coming to a job fair near you! These hiring events are great opportunities for you to visit with our team and to ask specific questions about our company. But don't worry, if you do not see a hiring event in your area, you can always apply online. Search available opportunities by entering a keyword or location into the job search field above. You must apply online to be considered.
We proudly support local and national veteran outreach organizations to help United States Veterans find a secure and stable career at Amtrak.

Now, let's talk about how your Military experience translates to a career at Amtrak…
Military Specialty
Amtrak Career Opportunities
Operations
Infantry
Ordnance
Artillery
Security Forces
Construction
Heavy Equipment Operator
Petroleum
Bridge & Building Mechanic
Plumber
Trackman
Track Foreman
Lineman
Truck Driver
Coach Cleaner
Carman
Supervisor Track Maintenance
Train Crew
Construction Equipment Operator
Passenger Engineer
Conductor
Mechanic/Machinist
Pipefitter
Maintenance
Welding
Sheet Metal Worker
Enginemen
Machinist/Diesel Engine Mechanic
Machinery Repairman
Steel Worker
Mechanic
HVAC
Mechanic Repairman
Boilermaker
Trackman
Track Foreman
Carman
Iron Worker/Welder
Train Crew
Sheet Metal Worker
Electrician
Electronic Technician
Electrician
Electrician
Electric Traction Lineman
Supervisor Electric Traction
Radio Technician
Signal Maintainer
Electronic Technician
CADD Engineer
Transportation
Air Traffic Controller
Transportation Logistics
Yardmaster
Crew Dispatcher
Train Dispatcher
Train Crew
Inventory Clerk
Material Management
Conductor
Communication
Communications Maintainer
Signal
Computer Technician
Electronic Technician
Installation Technician
Console Operator
Sr. Computer Control Specialist
Communications and Signals Helper
Signal Maintainer
IT System Engineer
IT Solution Architect
Law Enforcement
Investigations
Military Police
Security Forces
Amtrak Police Officer
Special Agent
Background Investigator
Internal Affairs
Police Communication Officer
Detective
Supply
Inventory
Quartermaster
Warehouse
Refectorary/Mess Hall
Contracting Agent
Train Crew
Customer Service Representative
Material Management
Inventory Clerks
Food Specialists
Chefs
Lead Service Attendants
Administration
Finance
Postal Clerk
Personnel Administration
Claims Assistant
Human Resources
Clerks
Secretary
Accounting Clerk
Ticket Clerk
Customer Service Clerk
Train Announcer
Financial Analyst
Officer Labor Relations
Recruiting Specialist
Sales & Marketing
Leadership Experience - 5 years
Commissioned and Non-Commissioned Officers
4-year college degree (required)
Operations Management Training - Transportation Associate
Operations Management Training - Engineering Associate
Operations Management Training - Mechanical Associate
Email Me Jobs
Stay connected by joining our job network! Enter your email to learn about future Amtrak job opportunities.
Search Jobs by Location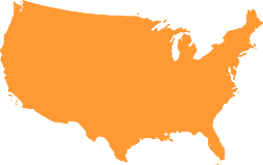 Search for a career with Amtrak in one of many locations across the country.